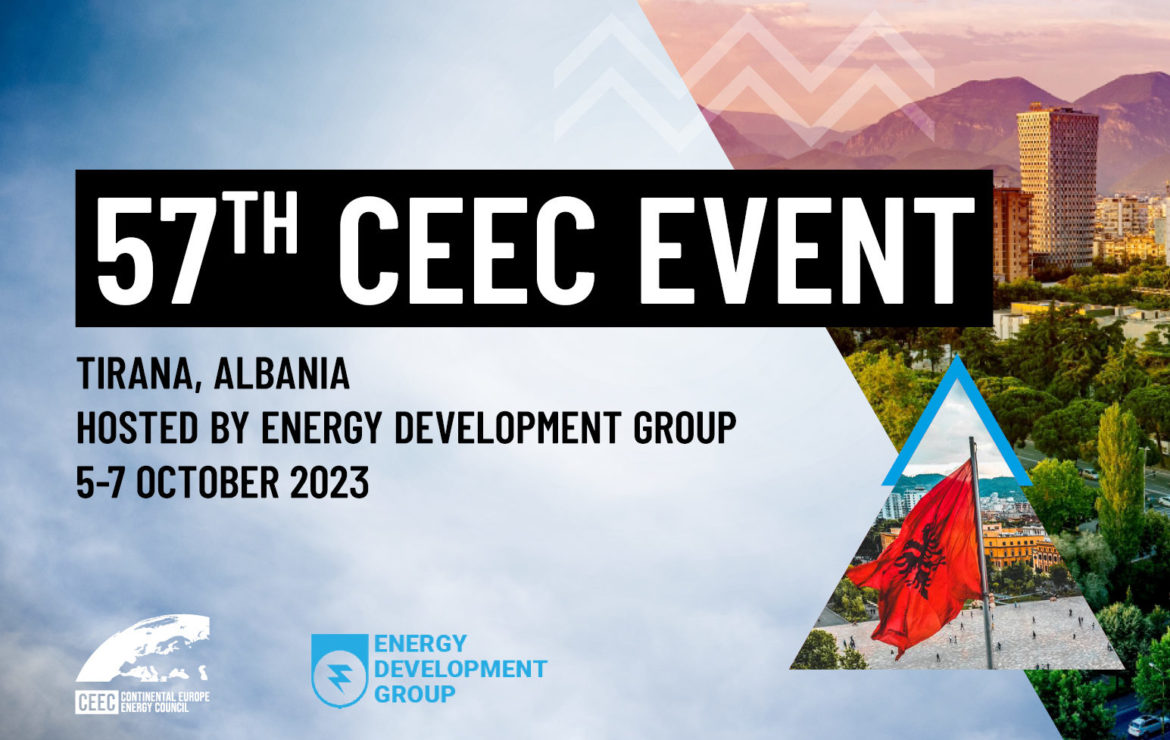 57th CEEC Event in Tirana, Albania
Join us at the 57th CEEC Event in Tirana, Albania!
We are thrilled to announce the upcoming 57th CEEC Event, hosted by the Energy Development Group. This dynamic gathering will take place in Tirana, Albania, on 5-7 October 2023.
Event Details:
Date: 5-7 October 2023
Location: Tirana, Albania
Host: Energy Development Group
Event Highlights:
150 Participants: Connect with energy professionals and experts across Europe, fostering diverse networking opportunities.
Provisional Program: The event is structured to offer a comprehensive experience over 2.5 days:
Thursday: The event starts with an engaging Icebreaker reception, providing an opportunity for participants to connect and establish valuable contacts.
Friday: A full day of professional insights awaits during the conference. The day will include technical sessions, discussions involving governmental bodies, and an interactive scouting forum. The day's highlight will be the Gala Dinner, providing further networking opportunities.
Saturday: The program continues with a captivating Field Trip. The event will culminate with a Farewell reception, providing a final chance for networking and farewells.
For more information and registration details, please feel free to contact us at event@ceecsg.org
We're excited to welcome you to the 57th CEEC Event in Tirana.
Join us for networking, learning, and forging new partnerships.