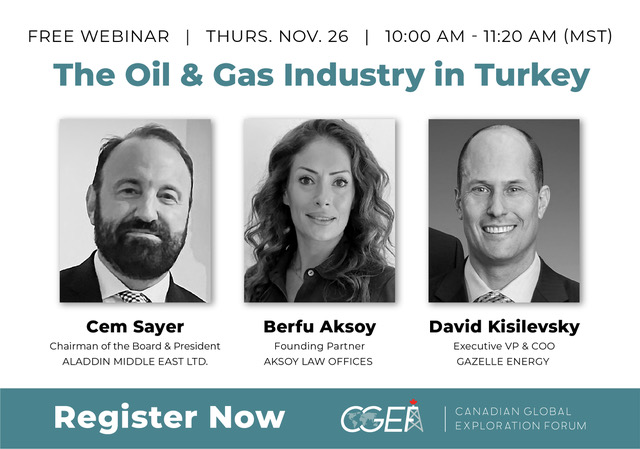 CGEF Presents: The Oil and Gas Industry in Turkey
CGEF Presents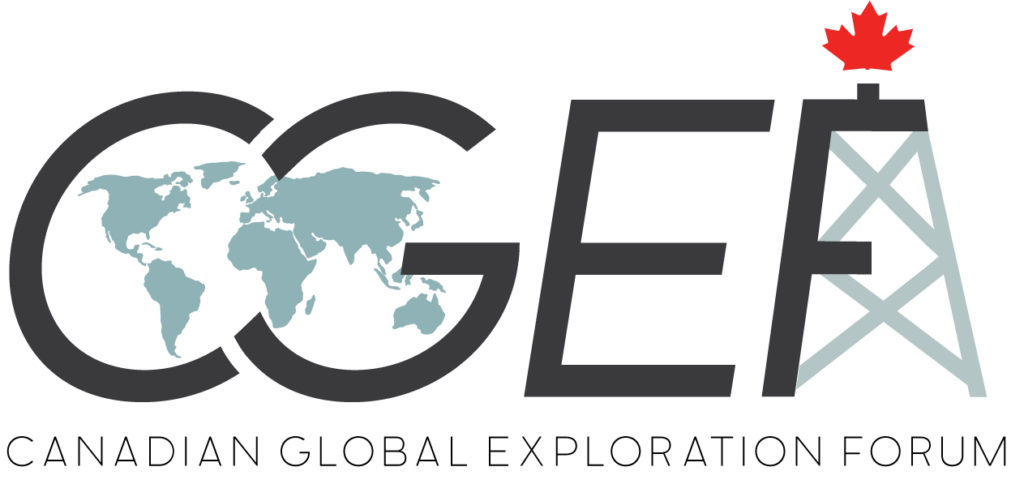 The Oil & Gas Industry in Turkey
FREE WEBINAR on Thursday November 26 at 10:00 AM – 11:20 AM (MST)
The Turkish oil and gas industry has an active onshore energy industry. Historically it has focused on onshore exploration and production.  Recently Turkey has been in the news with the announcement of a large gas discovery in the Black Sea.
Join this FREE webinar focusing on the activity and opportunities onshore with a brief discussion of the offshore discovery by TPAO.
CGEF has three outstanding speakers discussing various aspects of the Turkish petroleum industry. Our first speaker will be Mr. Cem Sayer.
Mr. Sayer is the Chairman of the Board & President of Aladdin Middle East Ltd (AME). Aladdin is an independent oil and gas exploration and production company founded in 1961 and focused on the strategic exploration and exploitation of oil and gas assets in Turkey. AME is an industry leader in Turkish upstream and is the most senior private player in Turkey. Mr. Sayer will discuss AME's operations in Turkey.
The second speaker is Ms. Berfu Aksoy. Berfu is a seasoned lawyer with extensive experience in Turkey's energy industry. She is the founding partner of the Aksoy Law Offices based in Ankara and Istanbul. Ms. Aksoy will speak about Turkey's oil and gas legislation and operating environment.  She will also touch on the large offshore discovery recently announced by TPAO.
The third and final speaker is Mr. David Kisilevsky. Mr. Kisilevsky is Executive Vice President Exploration & COO of Gazelle Energy Limited. Gazelle Energy is a Canadian based, internationally-focused Exploration & Production company founded in 2018 and based in Calgary. Mr. Kisilevsky will give an overview of  Gazelle's exploration assets and opportunities in northwest Turkey.