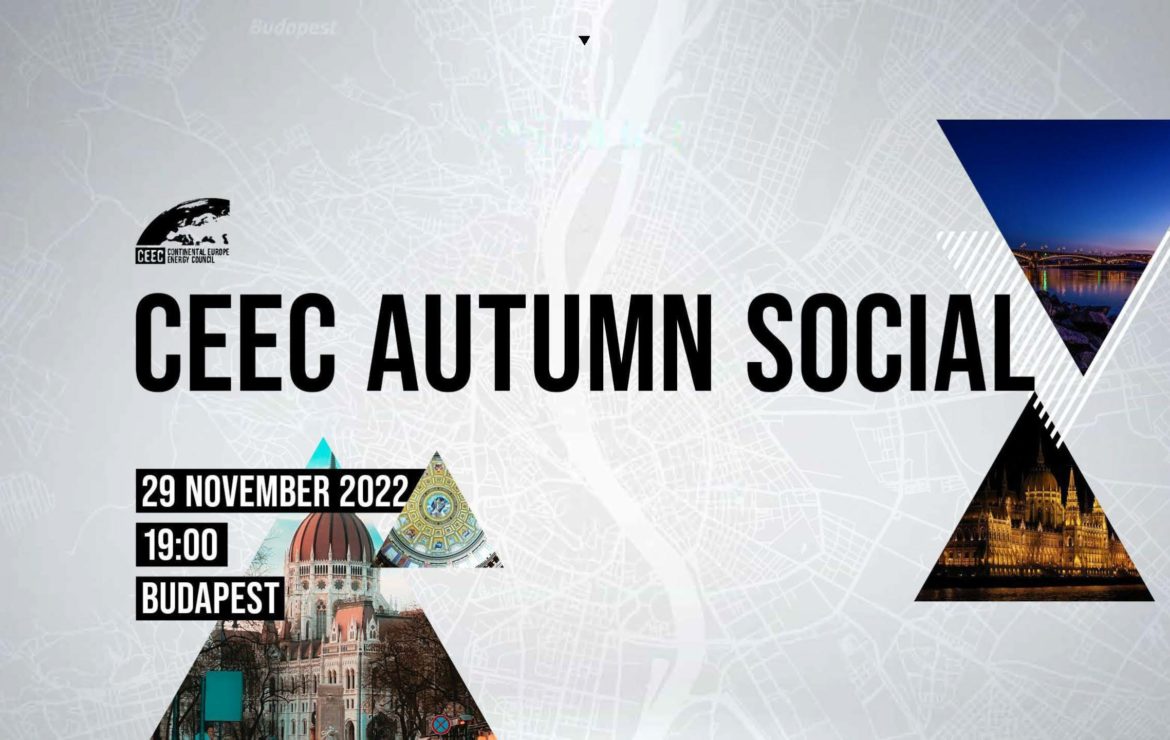 Invitation to CEEC Autumn Social Event Budapest – Tuesday, 29 November 2022
Dear Members, Guests, and Friends of the CEEC,
The CEEC Executive Committee is pleased to invite you and your colleagues to the CEEC Autumn Social on Tuesday, 29 November 2022, from 19:00.
Venue: Punk Restaurant (31 Dob Street, 1074 Budapest VII, Hungary)
The room can hold a maximum of 50 people, so we kindly ask you to RSVP as soon as possible to event@ceecsg.org.
Drinks and finger food will be provided. We are very much looking forward to seeing you soon.
We would like to recommend the EST Grand Hotel Savoy, where you can book a room at a discounted rate. (Limited number of rooms are available!)
1 room is 105 Euro/night (Breakfast included)
EST Grand Hotel Savoy (16 József Boulevard, 1085 Budapest VIII, Hungary)
When registering, please indicate whether you would like to receive the booking information to benefit from the discounted rate.
If you have any questions or require further information, please get in touch with us.
Kind regards,
Admin Team